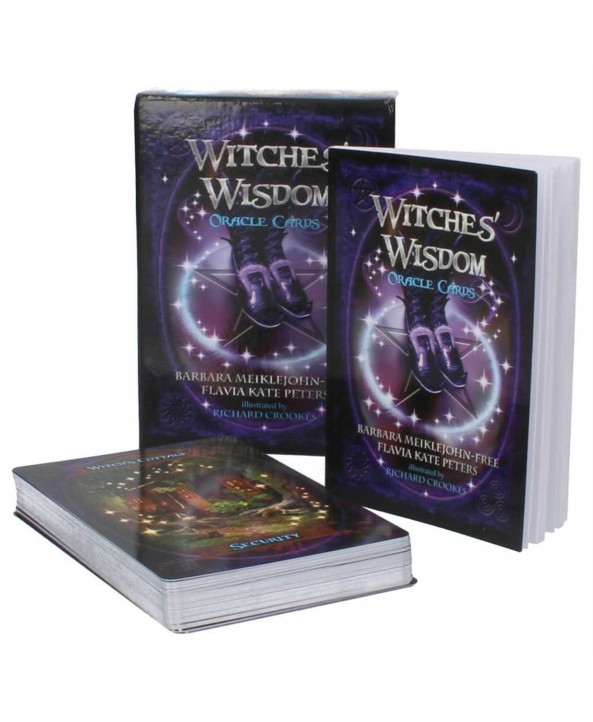 Product Code: tarot
Availability: In Stock
Witches' Wisdom Oracle Cards & Guidebook 48 Tarot
Written by Barbara Meiklejohn-Free and Flavia Kate Peters; art work by Richard Crooks.
With 48 lavishly illustrated cards on high-quality silver-edged card, and a guide book describing each in detail the meaning of each, any experienced magic user will find this an excellent tool for gaining insight.
The guide book also has excellent explanations of how to do readings, incantations for beginners, and information about witchcraft, making this deck is also very accessible to those who are new to the Old Ways.
Start exploring how the power of witchcraft can enhance your life today.