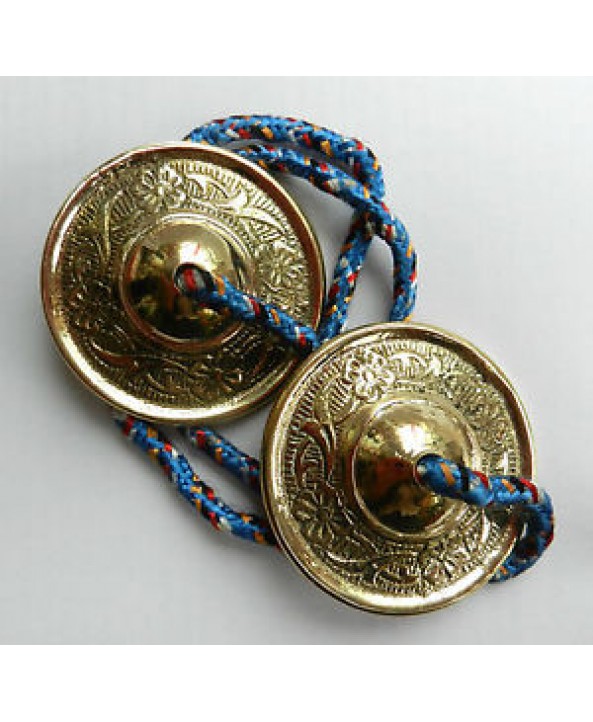 Tibetan Brass Bells - PAIR
Product Code: altarware
Availability: In Stock
Wonky Altar Supplies
Pair of Tibetan Brass Majira Bells.
A good pair of Tibetan Brass Tingsha Chimes / Cymbals / Manjira Bells
Linked with a hand made blue and coloured cotton cord
Chimes have been used for centuries by Tibetan Buddhists in preparation for meditation and other religions also use it in different way.
The bells are 5.5 cm in diameter
The colourful cord is 60 cm in length
These bells create a beautiful lovely tone that carries well and wonderful for use in any ritual or sacred space work or chakra balancing and cleansing.