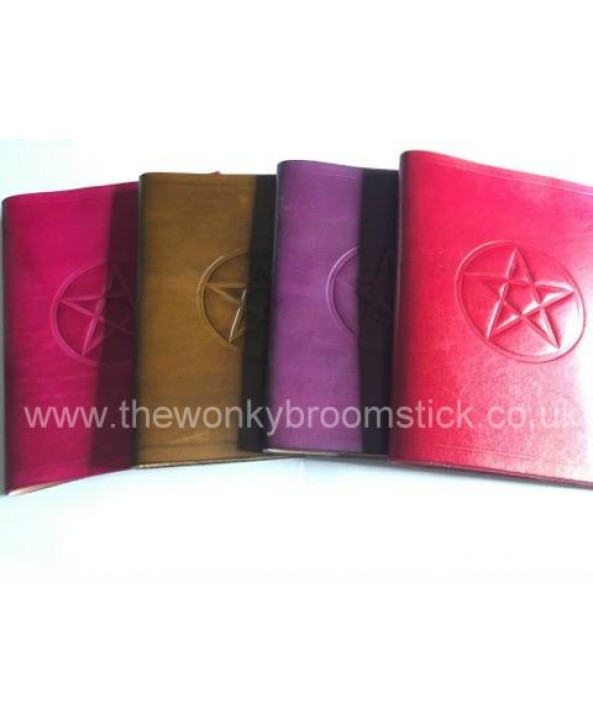 Product Code: bos
Availability: In Stock
Handmade Pentagram Leather Cover
Our own exclusive design.... Handmade leather cover ideal to be used alongside our Wonky diary, blank paper infill book or whatever you would like to use it for.
A wonderful gift for someone if you want that something unique or just as a good treat for yourself.
Journal dimensions 18cm width x 24cm length x 2cm depth.
Please note there is only 1 of each colour available and are all handmade and bespoke due to the artisan design of the leather colour consistency may vary slightly on each journal and on the back of the red cover there is a on the back of the cover which was on the leather prior to dying process.