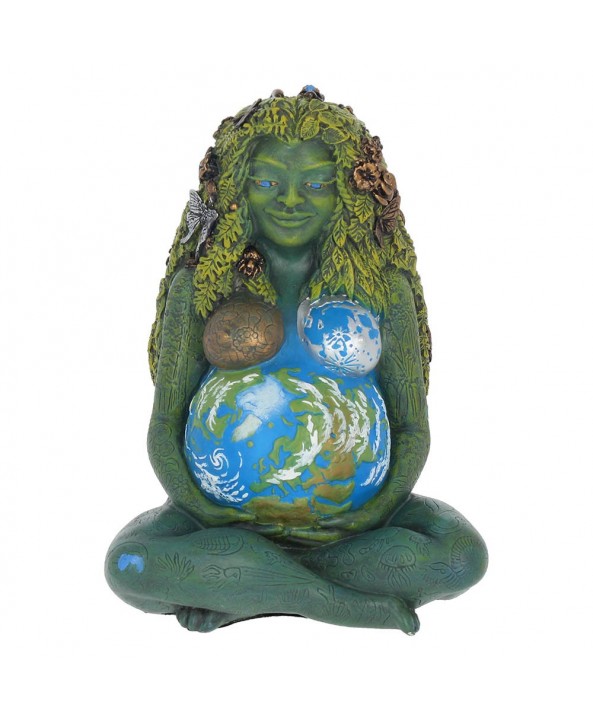 Product Code: statue
Availability: In Stock
Earth Mother Statue
PRE ORDER!!! - COMING IN EARLY FEBRUARY
This beautifully detailed hand painted polystone statue has a velveteen backing on the bottom.
The vibrant gold, green and blue embellishments accent this statue that comes with an info brochure describing the artist's process and the many creatures found on this Millennial Gaia statue Gaia's hair is adorned with animals,insects and others life forms from different earth eras.
This beautiful earth goddess statue is 18 cm in height by 12 cm across.
Hand Painted Poly stone Statue
Earth Mother also known as Gaia creates all things terrestrial, so we have added our holy planet Earth for her to cradle to her bosom in the New Millennium.

Gaia: Greek. The Mother Goddess who cares for the earth, and gives birth to all who reside there. This graceful mother Goddess gently cradles the Earth. Every curve of her pose reveals her loving concern for all life. Her worship dates back to at least 6500 BCE.
- Width: 12 cm
- Height: 18 cm
Comes boxed