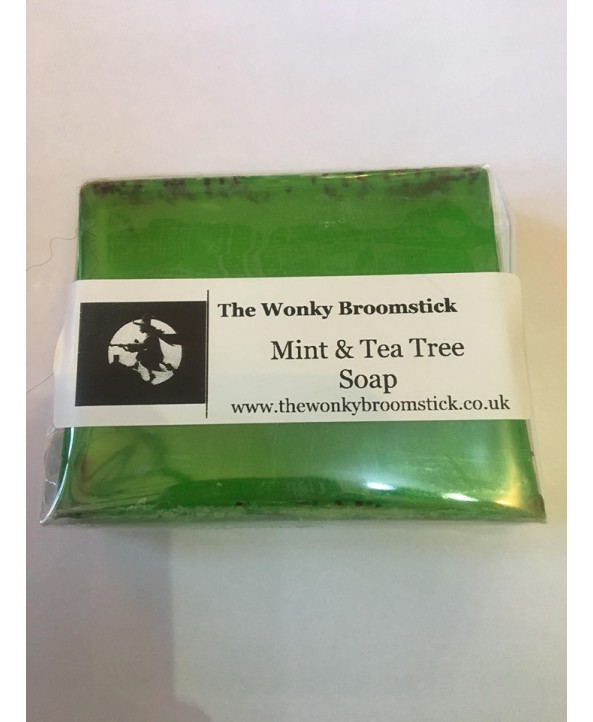 Product Code: bath
Availability: In Stock
Mint and Tea Tree Soap
From the Wonky bath range
We have this beautiful green solid soap slice with dried mint which smells heavenly.
Hand cut, use this soap to lather up and infuse your bathroom with this amazing magickal scent .
Soap slice weighs approx 130g
Not for Internal Use. Lather with water for use.
Avoid contact with eyes if soap does get in eyes rinse immediately with water.
If you think you are allergic to any ingredients always seek medical advice.
Ingredients: Aqua, Glycerin, Sorbitol, Sodium Sterate, Sodium Laurate, Propylene Glycol, Sodium Laureth, Sodium Lauryl Sulphate, Sodium Chloride, Steraric Acid, Pentasodium Penetate, Tetrasodium, Etidronate, Alternfolia Leaf Oil, Mentha Averensis Leaf Oil, Papaver, Somnferum Seed, Limonene.