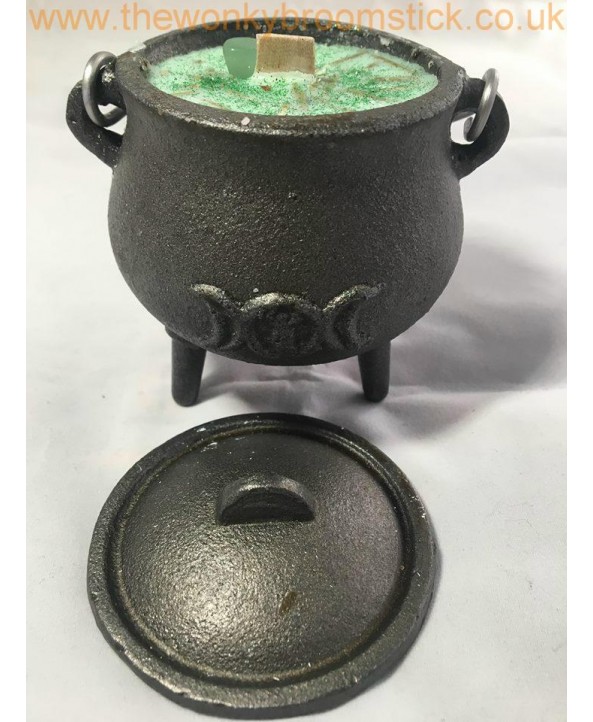 Product Code: cauldron
Availability: In Stock
Handcrafted in Wonky Hq Luck Cauldron Candle
These gorgeous handmade Soy Spell candles are all made in wonky HQ.
These magickal spell candles are handcrafted using a specific blend especially for Luck.
Green in colour with Rosemary essential oil, dried Cedar and topped off with a touch of glitter!!!
Candle also comes complete with Green Adventurine crystals.
Complete with wood wick so they crackle as they burn.
Remember to always snuff out your candle NEVER blow out as you blow your wish away!!!
Once your candle has burnt all the way through you are then left with a fabulous cast iron cauldron for your magickal uses.
Cauldron measures 10cm x 10cm x 6cm
Please note these are magickal and incense purposes only and not for internal use