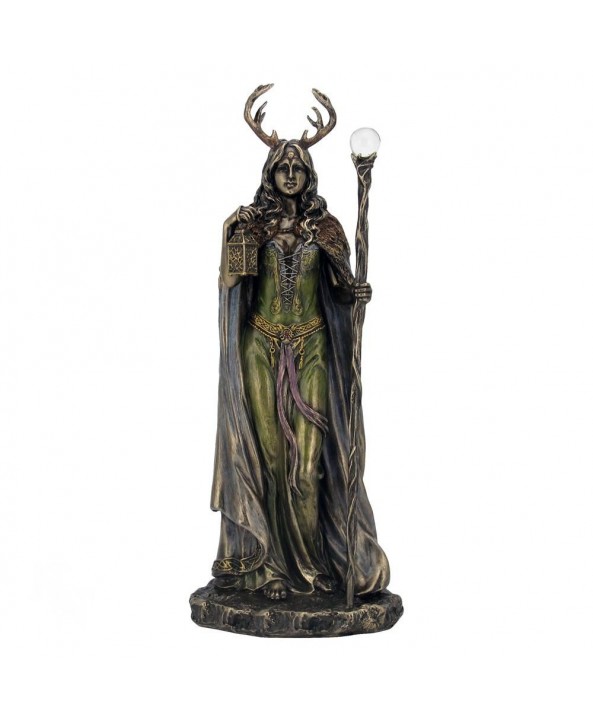 Keeper of The Forest Statue
Product Code: statue
Availability: In Stock
Bronzed Keeper of the Forest Statue
This beautiful statue is made of cold cast resin.
This alternative celtic figurine is cast in the finest resin before being given a bronze finish and painstakingly hand-painted.
This Keeper of The Forest figurine depicts Elen of the ways, the antlered goddess who is the guardian of the leys, the ancient track ways.
This female pagan deity is unique in that she is the only horned goddess, wearing the antlers of the female reindeer, in turn the only deer whose females are antlered.
Her earliest tracks were the migratory paths of the reindeer. She is seen by many as a female equivalent of the Green man and Cernunnos, or a consort to Herne the hunter.

Perfect for the modern pagan, this fantastic celtic figurine is the perfect centerpiece for any alter or coffee table
Hand Painted AccentsWonderfully Detailed
- Height: 28 cm

Comes boxed