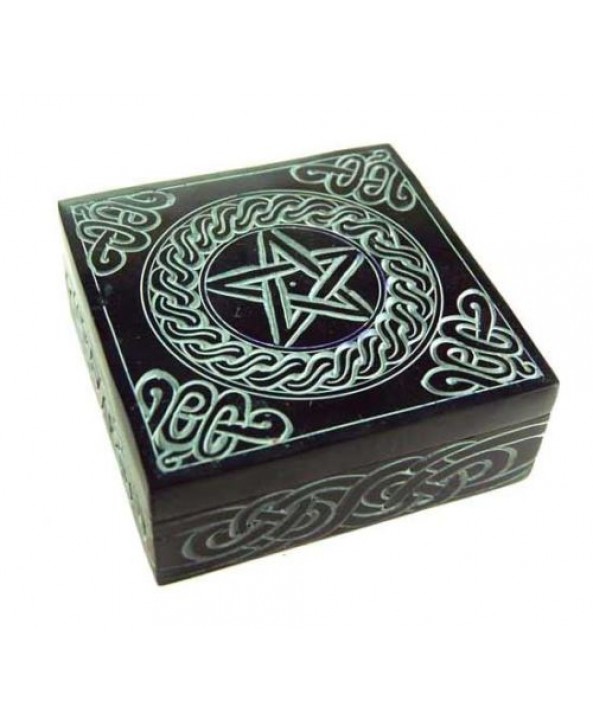 Black Pentagram Square Soapstone Box
Product Code: altarware
Availability: In Stock
Wonky Altar Supplies
Black Pentagram Square Soapstone Box
This beautiful box is ideal for storing any crystals, magical or divination tools inside.
A wonderful addition to your altar or store cupboard.
Beautiful Hand carved soapstone box graced with a pentagram and lovely celtic knots.
This box is approx 14 cm x 14 cm and is lined with black velvet.