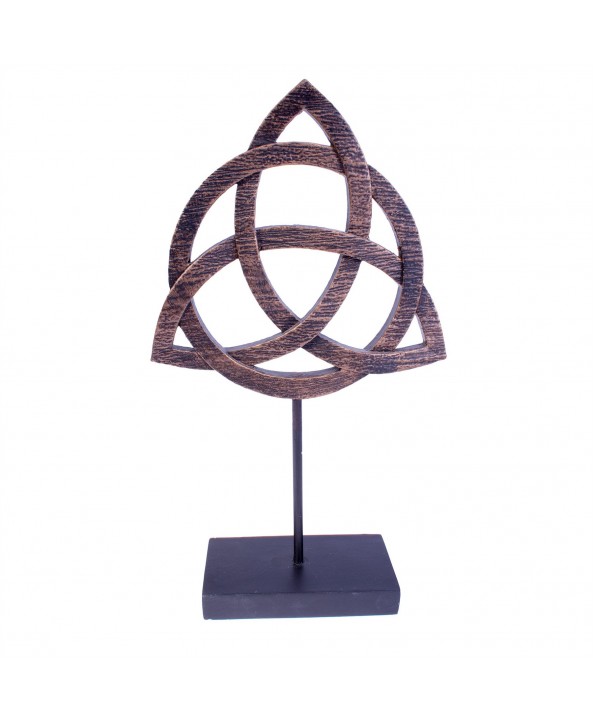 Product Code: statue
Availability: In Stock
A triquetra with an interwoven circle on a stand. This copper coloured, textured triquetra is supported on a stand and is approx.
Used in Christian, Wiccan and Celtic designs it is representative of a trinity; in Christianity the 'Holy Trinity and in Wiccan the Triple Goddess aspects. Also found in the Ancient Book of Kells and in more recent decades has gained new interest when it was featured on the front of the Book of Shadows in the TV series Charmed. It is a feminine symbol and represents the power of 3.
This symbol is very beautiful in its simplicity and it would make a lovely gift.
Perfect for the modern pagan, this fantastic celtic figurine is the perfect centerpiece for any alter or coffee table
- Height: 36 cm

Comes boxed